Contact Tall Paul For All Your Entertainment Needs!
Just click on the button or phone number below to get all the info.
Just some of the people that trust Tall Paul!
Unbelievably funny!
"Parents Everywhere Are Raving About How Tall Paul Is Making Birthday Parties The Most Fun And Memorable Day Of Their Child's Life!"
Fill out the form and download your free party tips.  You'll learn how to throw the best party ever!  Tall Paul has been named New Mexico's funniest family entertainer specializing in unforgettable children's programs that are parent approved, full of memories, and kid loved!  It will be the easiest party you've ever thrown.
"I'm amazed you were able to incorporate clean humor that engaged a three year old up to a 62 year old."  – Noel Davis
"The kids loved the show, the parents were pleasantly surprised at how much they enjoyed themselves as well. Thanks for making Andy's B day party so fun and memorable."  – Sharon Nunez

Download your free e-book today!
Just fill out the form and download Tall "Paul's Secrets To Amazing Birthday Parties Revealed!" for FREE!  $9.95 value.
Inside, you'll learn
The Single Biggest Mistake People Make When Planning A Party And How To Avoid It.
A Simple Question You Need To Ask Your Self Before You Move Forward With The Party.
How To Tell If Your Entertainer Doesn't Really Know What They're Doing.
The Vital Ingredient In A Super Fun Kids Party.
And More!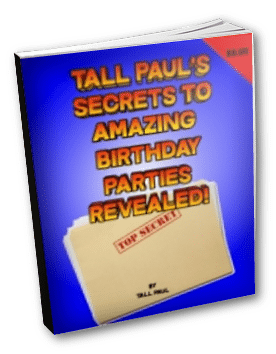 Other shows available from
Tall Paul Magic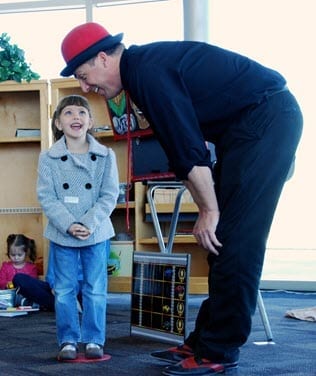 Pre-K and Elementary
Educational and entertaining programs for your school.  Assemblies, fundraisers, or just for fun.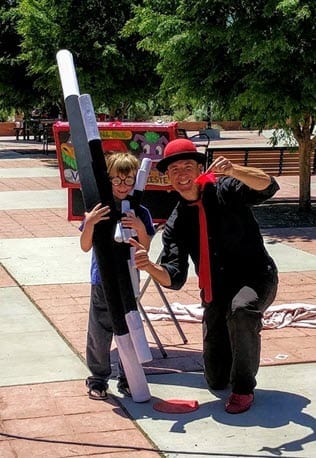 Ages 4-10
See all the smiles and enjoy the laughter with Tall Paul's birthday party packages.  It'll be the easiest party you've ever planned.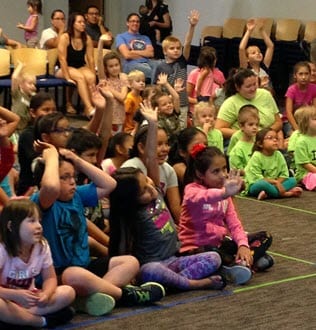 All ages!
See all the smiles and enjoy the laughter with Tall Paul at your next Christmas, Halloween, New Years Eve, or other event.